Rotary Club of Taradale EIT Awards of Excellence
The Rotary Club of Taradale established the annual EIT scholarship in 1989. This is just one of the club's many efforts to support local education. The club has been always delighted about the continuing relationship with EIT and the quality of the students. The Award's Dinner and Ceremony took place on Tuesday 6 May at EIT's Scholars Restaurant. Read More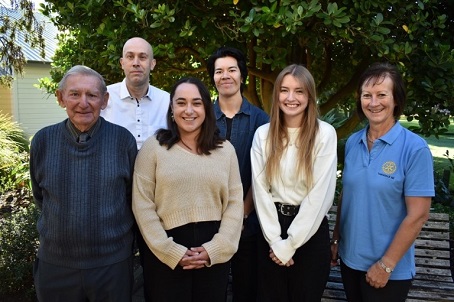 ShelterBox and Rotary: Partnering for Impact
We've just launched a 'ShelterBox and Rotary: Partnering for Impact' Facebook Group, and we'd love to have you join us ?
We are proud to be project partners with Rotary International, and we're always looking for opportunities to collaborate with Rotarians, and Rotary Clubs, nationwide - so that together, we can further our collective impact, and make an even greater difference in the communities that we both serve.
We have set up this Facebook Group, as a place for Rotarians, and the ShelterBox NZ team, to come together - to share resources, ideas, information, inspiration, and more. Join us today!

Red Cross Curtain Bank
"Rotary opens Opportunities" The Taradale Rotary Club have been helping in the community once again and over a number of weeks, Club members have rallied around gathering preloved curtains to support the local Red Cross Curtain Bank.
President Claire Connor and members of the Taradale Rotary Club collated over 40 used, nearly new and pre-loved sets of curtains and donated them to the Red Cross Curtain Bank depot in Onekawa. Curtains were gathered from their own homes; from family and friends; and even found some sets of curtains that had been stashed away (for a rainy day)!!!!
A big shout out to Spotlight Hastings and Store Manager Martine Capper who donated curtains that had been returned or were damaged shop stock, together with a personal donation of curtain tape and hooks. These curtains have been saved from going to landfill – instead they will be helping families in the community to have warmer and healthier homes.
Red Cross Curtain Bank volunteers repair, and refurbish the curtains where necessary, adding or replacing lining, curtain tapes, hooks etc. The Curtain Bank receives referrals from social agencies and matches or adapts the curtains they have in stock. The curtains are then given to a family to enhance the health and wellbeing of the people in their homes.
If you have curtains you no longer need, and for more information about how you can help the Red Cross Curtain Bank, please contact Bonnie on 029 1210299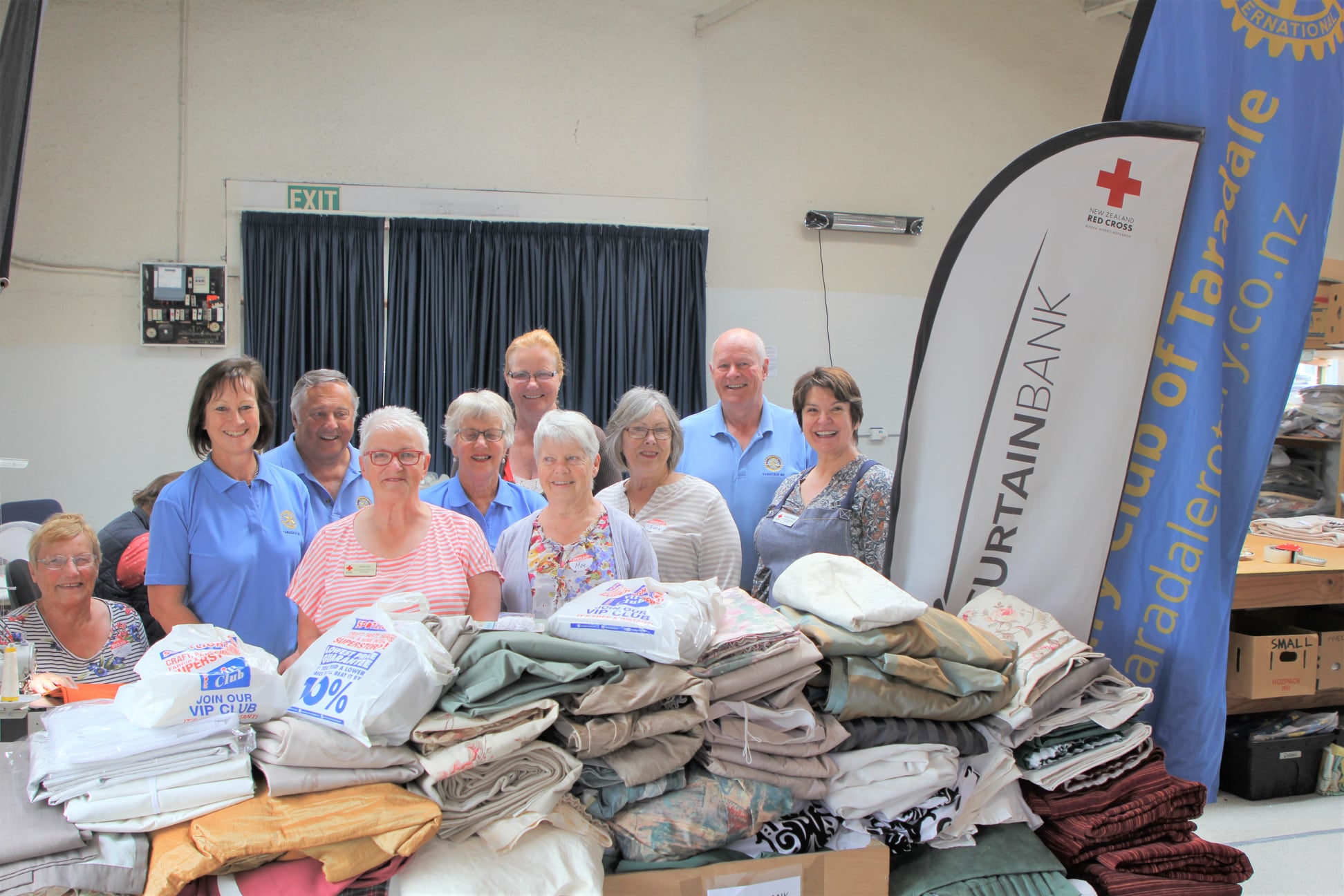 | | |
| --- | --- |
| | |
2019 - 20 Rotary Citation
Rotary Taradale is the proud recipient of a 2019 - 20 Rotary World President's Citation.
One of only 6 Clubs in District 9930 to achieve this and meet the requirements of the Citation. The requirements included membership development; involvement in projects; donations to Rotary Foundation; improve public image; leadership and training. Congratulations Taradale Rotary.

H.B Today: 03 October 2020
On Thursday, Club President Claire Connor officially presented a thermal imaging camera to the Taradale Volunteer Fire Station and brigade members. The Rotary Club of Taradale is PROUD, the Taradale Volunteer Fire Station is GRATEFUL, the whole community will BENEFIT - this is another example of how Rotary makes a difference in our community
Rotarians in Action
On Sunday 9 August, some of our Club members, together with members from neighbouring Napier Rotary Clubs, were busy planting along the Rotary Pathway at the end of the Westshore Esplanade

Gathered around the flag were our busy workers; (Left to right)
Richard Hay, Merv Kite, Keith Lines, Katie Nimon (National MP candidate), Richard Howell (rear), Rosita Atkenson with her dog and granddaughter, Hamish Goodwin (rear), President Claire Connor, Ross Pinkham, John Reid, Bruce Jenks & Brian Kirk.
Welcome new member Rosita to Taradale Rotary
We welcome new member Rosita to Taradale Rotary - seen here receiving her welcome pack with President Claire
Rosita Atkenson is the 334th member to be inducted into the Club since 1959. Rosita brings enthusiasm and energy, and looks forward to being part of a team, giving back to our community, and as always, helping others. Welcome Rosita.
Puketapu Auction and Fair
The Club holds an annual Auction and Fair (PAF) on the property of Roger Alexander at Puketapu.
Next year PAF will be held at the same site on Sunday 27th February 2022.
For more click the following link
Taradale Town Hall
The Town Hall is an attractive assembly hall available for use by the local and wider Hawkes Bay community.
Oliver Smales Memorial Trust
The Trust supports the education and training of therapist and nursing staff working with children and youth in Hawke's Bay in co-operation with the HBDHB. To learn about the Club's involvement in this Trust,
Dolbel Reserve
Dolbel Reserve is a passive Council Recreation Park of some 18ha on the Western Hills of Taradale.
Kelvin Tremain Memorial Education Trust.
The Kelvin Tremain Memorial Education Trust administers a fund for the benefit of students NZ wide and can partner with other similar trusts globally.
For details of how to make an application for KTMET funding, click here.