16th June 2016
EIT Awards Night at Scholars Restaurant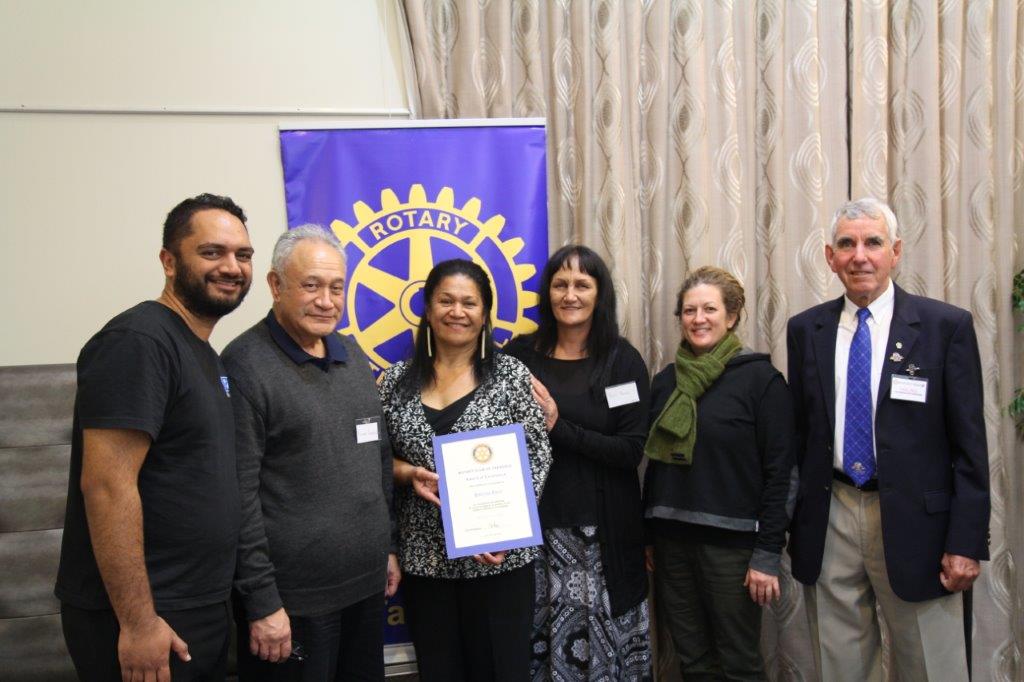 Patricia Emia Awardee in Te Oranga Waka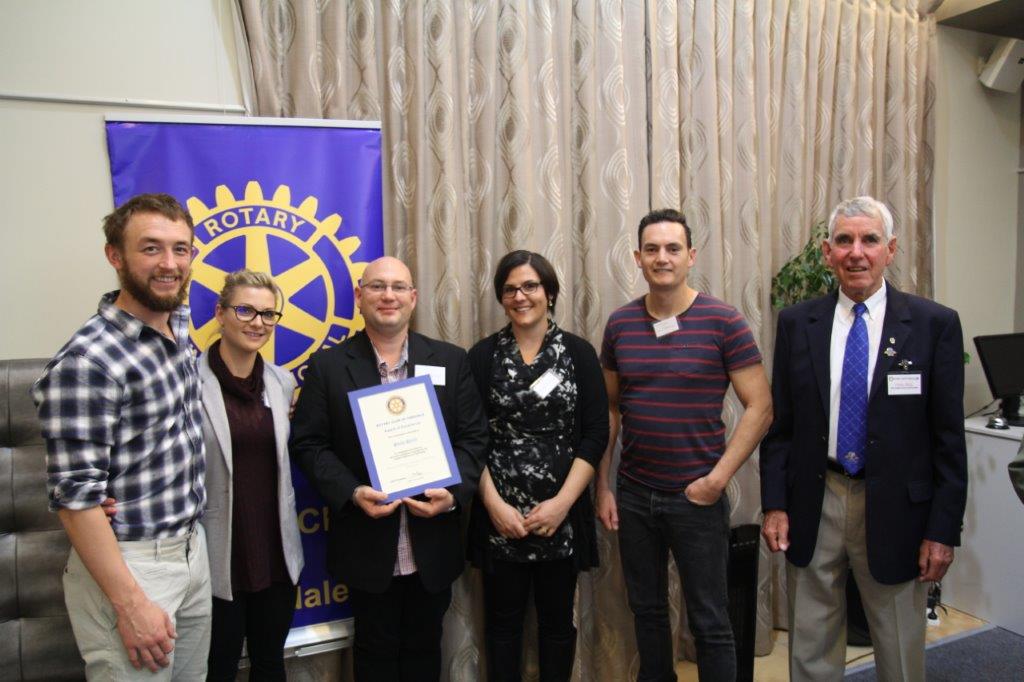 Sacha Pettitt Awardee in Viticulture and Wine Science.
Then the Rotary Club got a special mention. "You guys rock". Read more...
---
2nd April 2016
Puketapu Auction and Fair
<![if !vml]>
<![endif]>
The Club's search for a profitable fundraiser may be over. Thanks to the promotion of an idea proposed by Merv Kite and with the support of a small and enthusiastic team, a highly successful Fair was held in in picturesque grounds of the farm of Roger Alexander. Early indications suggest a profit of $17,000 from the auction, stall rentals, and sponsorship. More to come...
---
17th March 2016
Change at the Top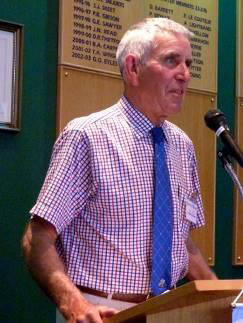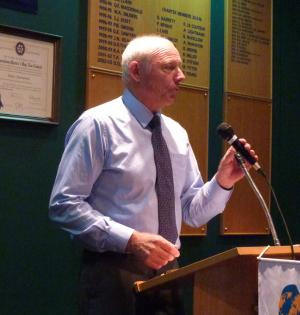 Because his work circumstances have changed and he is unable to devote the time required to Club matters, President Paul Bee has asked Acting-President Richard Howell to assume full Presidential duties until the end of the Rotary year. This will be only the second time in the Club's history that a past-President has assumed the role of President for a second time.
6th May 2016
Three new members inducted.
<![if !vml]>
<![endif]>
First husband and wife couple to join the Taradale Rotary Club.
Phil Alexander (Director of Membership) introduces 3 new members.
Graeme (far right) and Barbara (next to Graeme) Thomson are the first husband and wife couple to join the Rotary Club of Taradale.The third member inducted that night was Hamish Goodwin.
---
21st April 2016
Paul Harris Medal Award to PP Warren Cooper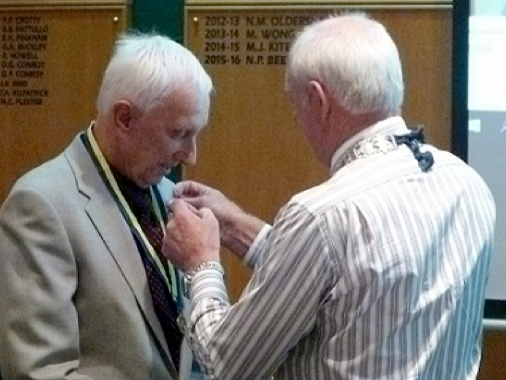 At a Club meeting Warren attended with his wife Raewyn and was greatly surprised to find he was to be inducted as a Paul Harris Fellow.Acting President RIchard Howell made the presentation.
---
12th May 2016
Peter Sugden Retires.
<![if !vml]>
<![endif]>
President Richard Howell presented Peter with a Certificate in recognition of the immense contribution he has made to Rotary over the 52 years he has been a member since joining the Club in 1964. He was President in 1981-82 and made a Paul Harris Fellow in 1988.
19th March 2016
Shakespeare in the Park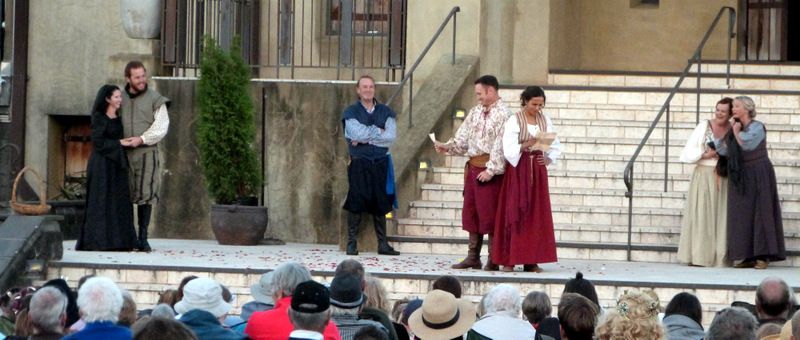 A good number of members turned out to assist Graeme Duncan and the Will Power Trust put on a very good production of Shakespeare's "Much Ado About Nothing". The Club earned $3000 from the event. Read more...